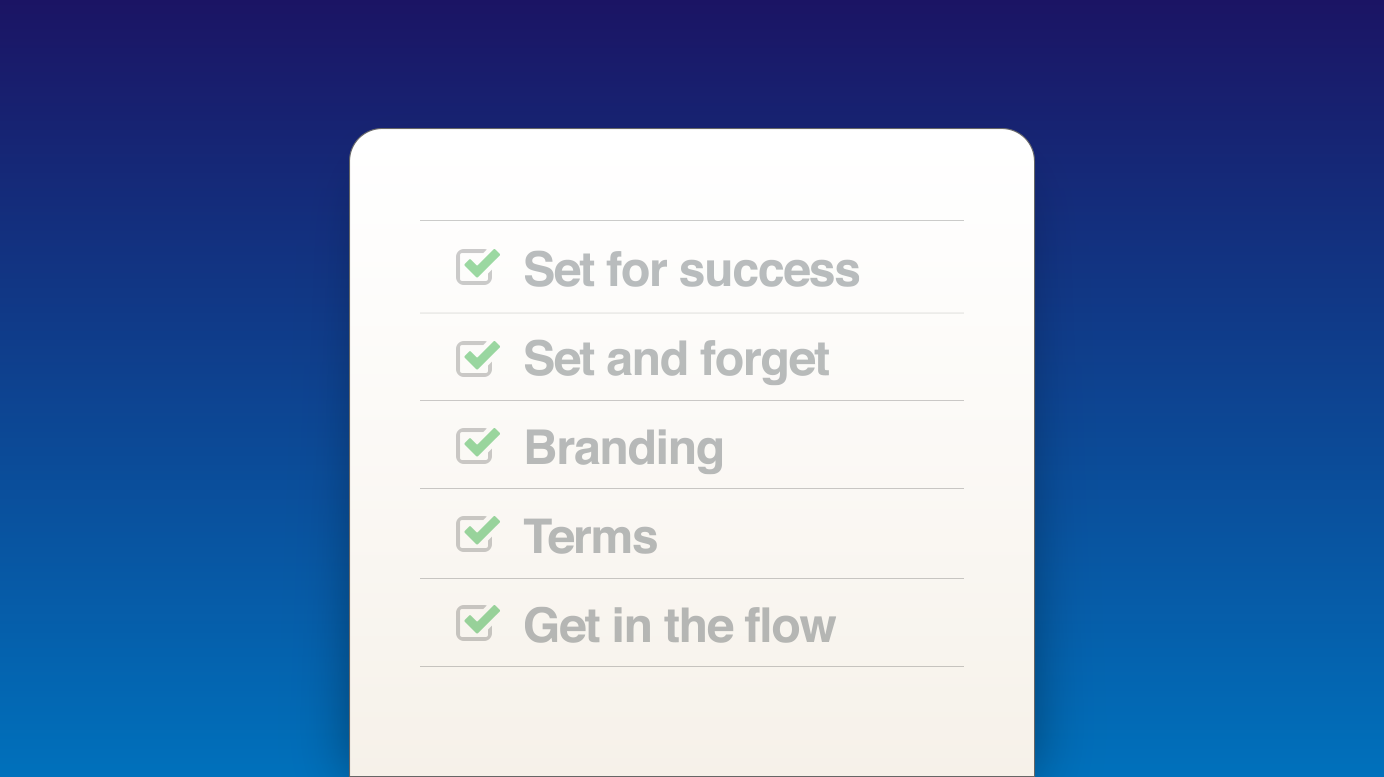 It's clear that we believe quoting is an essential part of business, but especially if quoting is new for you, how do you ensure that you're getting the most out of the whole quote process?
With a little consideration, and a focus on consistency, your Quotes can delight and intrigue customers, keeping them talking about your business long after the sale has been completed.
Here we'll outline a handful of basic best practices that serve both your business, and your customer's needs, and ensure every Quote you send is comprehensive yet clear.
1. Set yourself up for success
Laying the groundwork for great Quotes should involve giving ample consideration to what thoughtful and consistent content will be included, before any Quotes are sent out.
Try to envision your Quotes as a one-stop-shop for your customers: included should be all relevant details about what services or products you're quoting, as well as details about your company, and how your offerings put you ahead of your competitors.
At a minimum, your Quotes should include:
2. Set and forget
The quoting process at many businesses is time-consuming and clunky, requiring repetitive, manual entry of single-use data in Excel spreadsheets or Word documents.
One of the major benefits of using Quotient is that you can utilize timesaving tools like Templates, to ensure that your Quotes are well put together and consistent, every time.
You can create as many Templates as you want, catering to a range of different customer types and services. This way, the core content of your Quotes is already written up, and all you need to do is tweak details specific to each customer, and hit send.
If you want to be really clever, you can employ Smart Tags for any variables on your Templates (such as customer names or addresses), which prompt you to customize specific details before sending.
3. Clear branding and contact information
One of the primary benefits of using Quotient is the ability to customize your Quotes with your branding.
Keep your logo and company colours front of mind by uploading your logo, your company colours, and your company's contact details via our Layout, Style and Company Information.
Once your logo is uploaded, Quotient will also present you with a range of custom colours to feature on your Quotes that fit with the colours used in your logo, so everything is on-brand and looks great.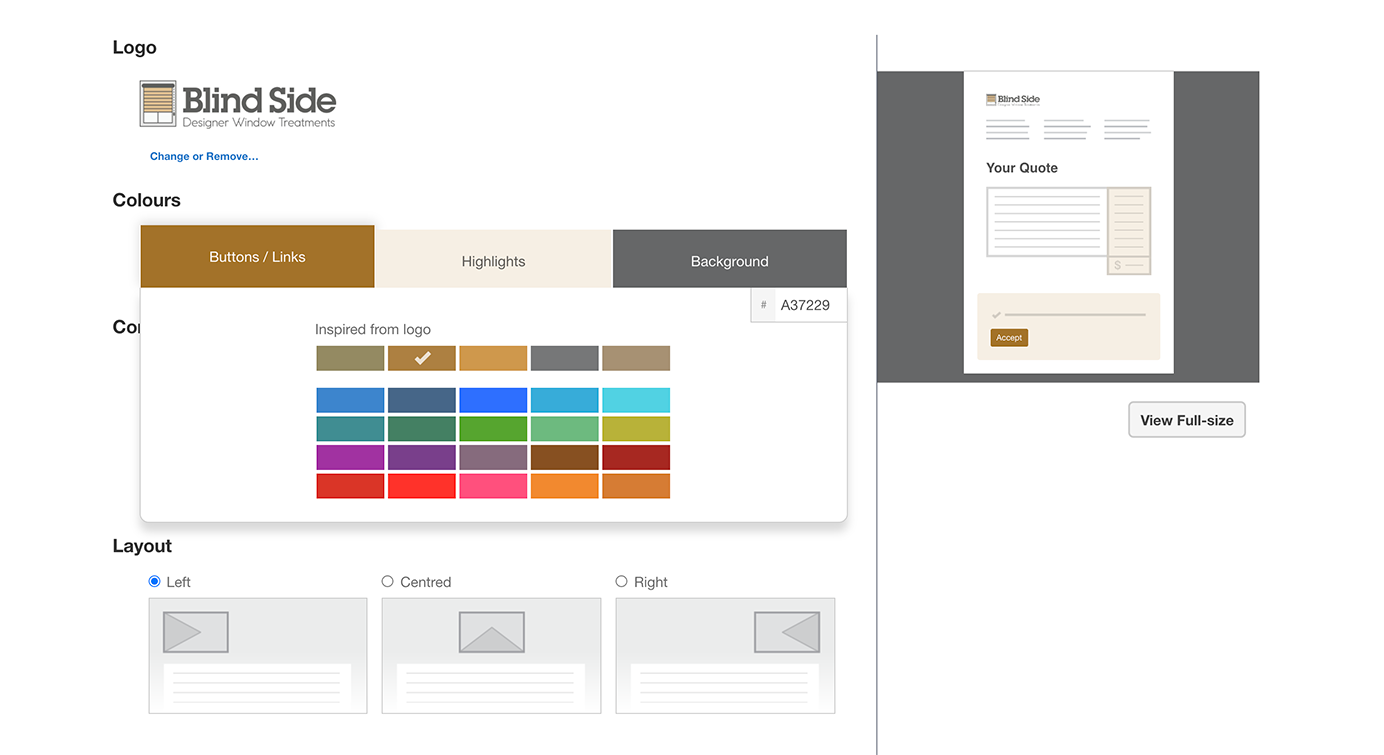 4. Always include your Terms & Conditions
Clear communication is key to keeping the relationship between your business and your customers harmonious. Even if you have the best, most reliable customer base, defining payment and engagement terms ensure that both parties understand how the relationship will move forward, and what is expected of them.
Your terms can be included as text on your Quotes, or attached as a document, and it's always a good idea to seek legal advice around the wording that is used.
To safeguard yourself against accidentally leaving your terms off your Quotes, you can add your terms to your default Template, so that they're included every time.
The added benefit of including your terms on your default Template is that this saves that Item as a Template Item, and as Template Items are 'dynamically linked', any updates you may need to make to your terms Item only need to be made once, and your changes will flow through to all instances of this Item.
5. Get in the flow
Once your Quotes are accepted, they can automatically flow through to your accounting software (QuickBooks Online or Xero) as invoices, cutting double-handling data out of the picture.
Our QuickBooks and Xero integrations also allow you to Lookup your Contacts and Items when creating Quotes. These real-time Lookups cut out the need to switch between systems to get customer or product information, and keep details consistent throughout the whole sales process.
Consideration and consistency is key
Taking the opportunity to transform your Quotes from rudimentary and boring, to thoughtful and engaging, is an easy win that shouldn't be ignored, but how your quote process evolves into the best it can be will always involve a little trial and error.
The most effective tactic you have is to get stuck in, create Quotes, get comfortable, and make each Quote better than the last.