We Are Quotient
Before we decided to focus purely on Quotient we ran a successful web design and development company with an ever-expanding team. We've always enjoyed the act of creation by designing and developing web applications and software to solve problems.
We often designed in-house micro systems to make our work lives more efficient. The system that shined brightest was our online quote system. Our prospects and clients were exposed to it daily, and they loved what they saw. They often told us that we won their projects based on our innovative quotes. They were our point of difference that made us look like serious players.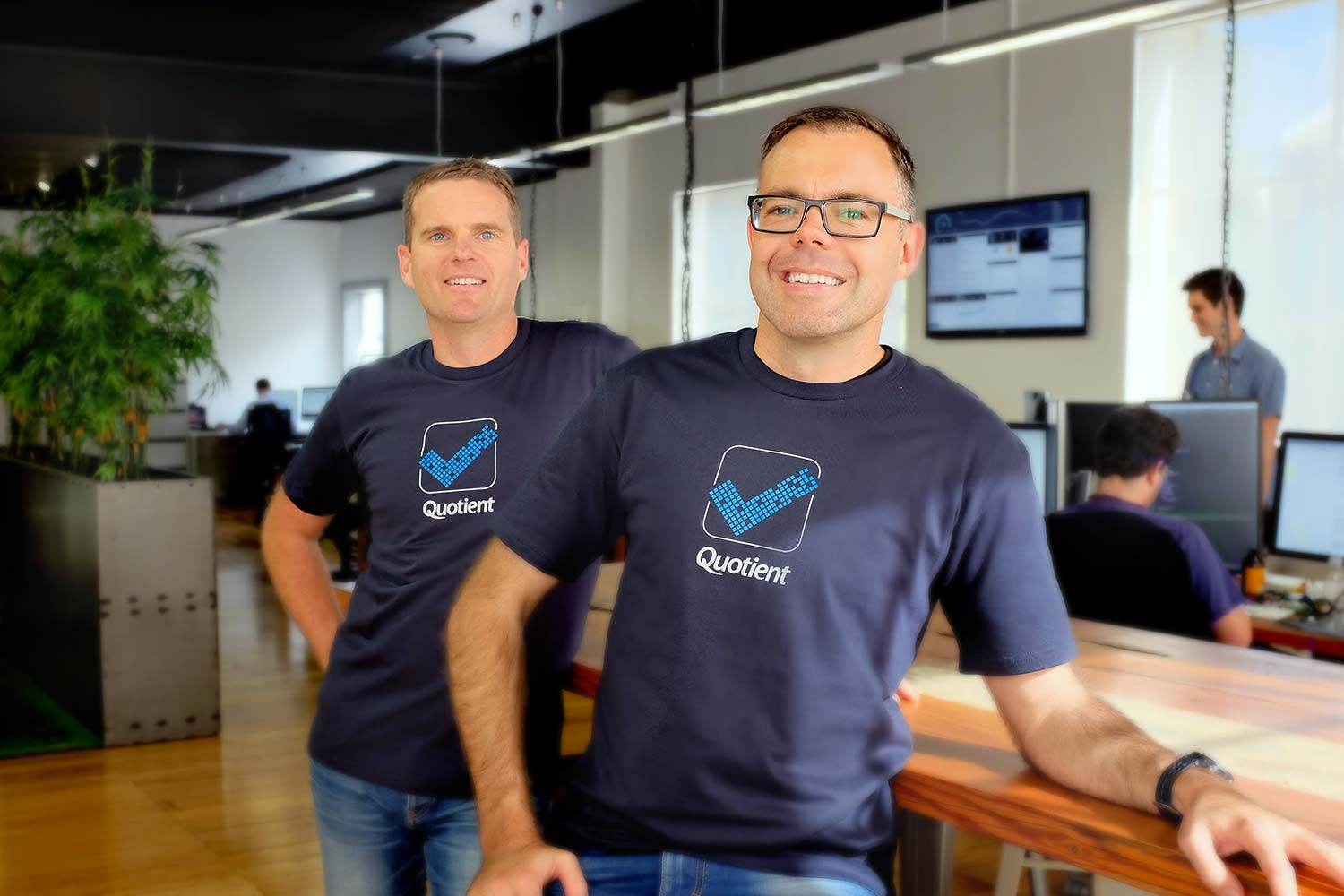 "If these guys made beer it would probably be the tastiest beer around. But instead they make bloody great quoting software that gets jobs accepted. Well done." – Dan O' Regan, Future Creative
This got us thinking, the first piece of collateral that a prospect or client is exposed to is the humble quote. It really is the perfect opportunity to make a great first impression.
After some soul searching and countless client requests to turn our quote system into a standalone product, we decided to go for it and make this available to everyone. So we handed management of our growing web design business over to our team and devoted every waking hour to making what would become Quotient.
The quoting stage of a business's workflow interests us because there's so much potential wrapped up in these little good fortune notices. Helping businesses to save time, be more organized, make more money and look super-professional, is something that really excited us.
After a year of intense development, on a sunny day in December 2011, we quietly released Quotient. "Hello world. We're Quotient." Then we crossed our fingers.
We had a slow, agonising start, thanks largely to our bootstrapped approach (no big marketing budgets here), but then we started to see the sales needle move steadily upwards, with no signs of slowing. Happy customers were helping spread the word about Quotient.
In May 2015 we sold our web design firm to a local competitor so nothing else competes for our energy to make Quotient the best online quoting system on the planet. So far 4,000+ businesses (and growing every day) agree with us. It's a positive affirmation that we're doing something right.
It's really exciting and fun making a good product and delighting people with it. Thanks to all our customers for supporting us, which allows us to do what we do. You rock.
Stay tuned for more great things from Quotient.