Customer Emails
Customer Emails contain default text for the various emails that get sent out to your customers.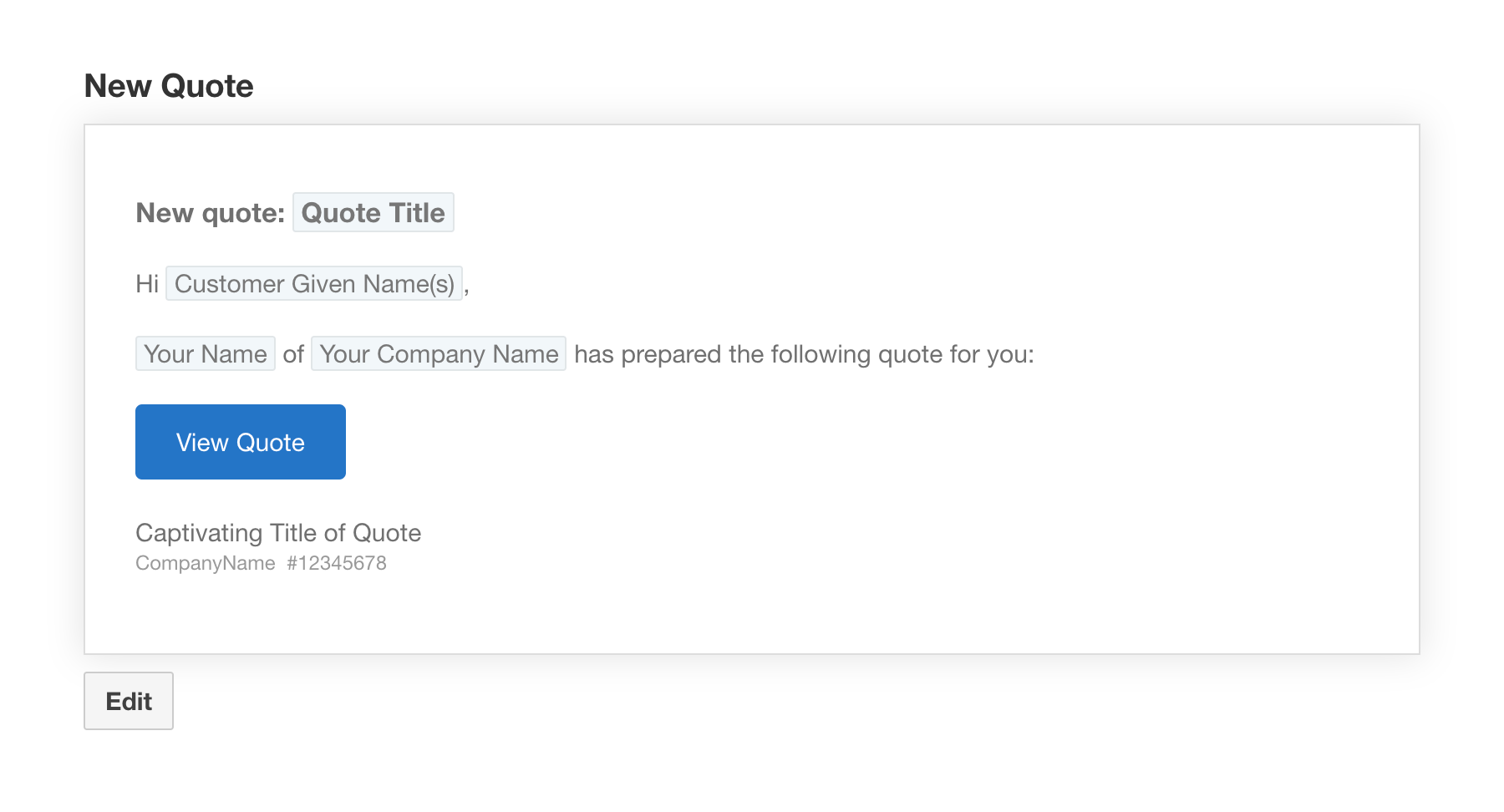 Viewing and editing the Customer Emails
These emails can be viewed and edited in Account Settings > Customer Emails. They are made up of a subject, intro text, a button section (which is not editable), and footer text.
Default Customer Emails:
New Quote
Accepted Quote
First Follow-up
Second Follow-up
Ask for a Review
Placeholders
The Placeholders are recommended, and can be used for things like the Quote Title, Customer Name, Your Name (which is the Quote Author Name), and more.
There are different Placeholders depending on which email is being edited. For example, the Accepted Quote email is the only one that has Placeholders for the Customer Order Number and Customer Comment.
Button and link color
While the text in the button section cannot be edited, you can change the button (and link) color. This is determined by what's on your quote appearance, over in Account Support > Layout, Style and Company Information.
Adding your personal touch
While it's not necessary to change any of this email text, you may wish to add your own personal touch and modify the emails to suit your business. Here's an example of a modified New Quote email:
Overriding the default text
No matter what text you have in these Customer Emails, the New Quote and Follow-up emails can always be overwritten as you're about to send them.
The Accepted Quote and Ask for a Review emails are fully automated, so whatever is defined in your Customer Emails is what will be sent out.