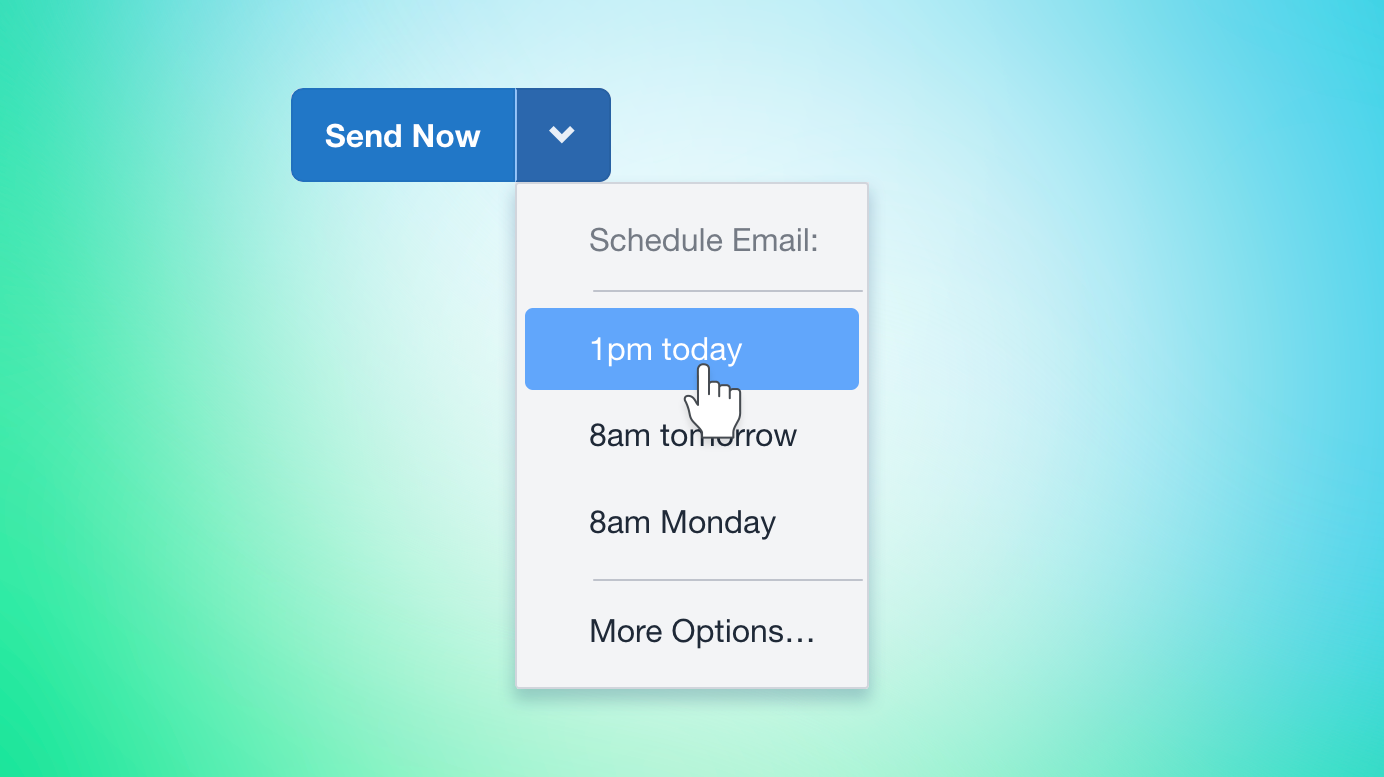 Let's say you've been freshly briefed on a new project, and have everything you need to quote. It takes you less than five minutes to create the quote because you're making the most of Quotient and using Saved Content.
Normally, getting back to your customer promptly can be an indicator of great service, but getting back to your customer too soon can be a little off-putting.
What if you could deliver your quote at the exact time you promised, without the hassle?
Introducing Schedule Email
Now you can schedule your quote emails so they'll be delivered at an exact time of your choosing in the future.
There's some handy defaults, such as 8am tomorrow. Or, choose a specific day and time that suits you.
The new Schedule Email is available whenever you send an email in Quotient, such as new quotes, editing and resending quotes, and sending Follow-ups.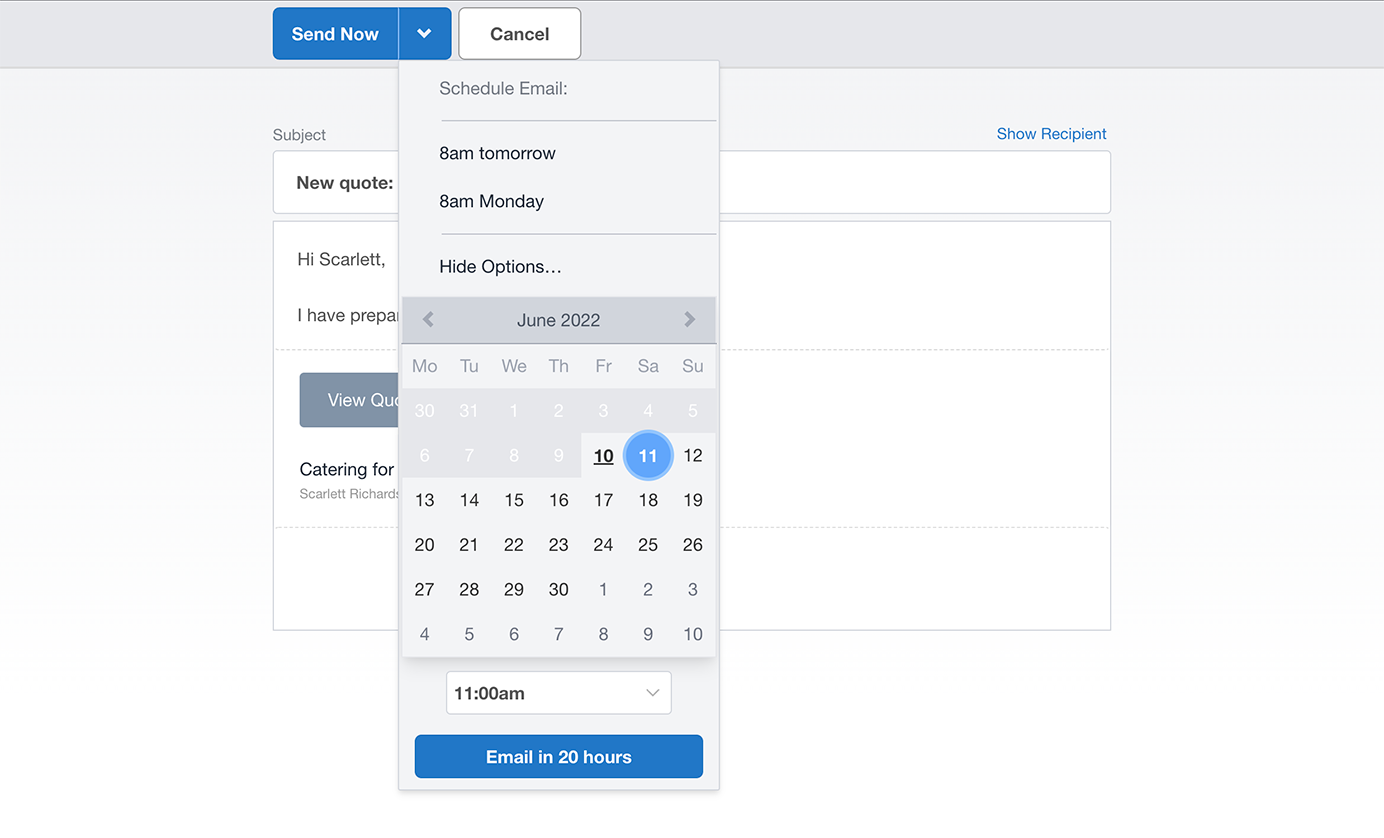 Also: Stop Email, a Safety-Catch for Email
Have you ever sent an email and realized the moment you hit 'Send' that you weren't quite ready to send it?
Now, whenever an email is sent, you'll see a Stop Email option near the top of your screen. This gives you a few seconds, just in case you change your mind.

We hope you enjoy these updates. For full details, see the Release Notes.