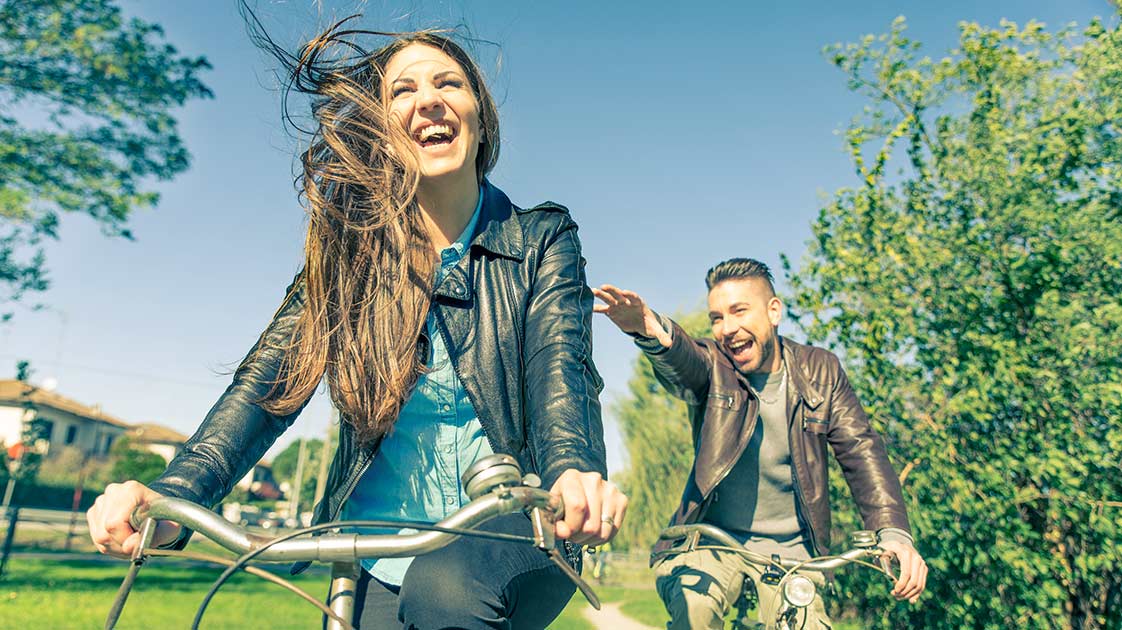 First dates… you've got to love them; especially if you enjoy feeling anxious and you fear rejection. How do I look? Will I say the right things? Will they like me?
Sending a quote to a new prospect can feel just like a first date. You're getting a feel for each other and they're seeing how you do business and what you value.
At Quotient, we've got the looking good part covered, and we even help you with saying the right things. But will your prospect or customer like what they see and engage with you?
Give your relationship a fighting chance
To help move your relationship forward, we introduced comments in your quotes. Here you engage each other until the initial attraction is affirmed and they approve your quote. Hopefully regular 'dates' will follow. Yaaay.
But sometimes, that warm feeling can disappear before you've really kicked off. You're left wondering, "What have I done?" "Was it me or them?" If you're like many of us, you let it die a natural death. "Oh well, there's plenty of fish in the sea."
But what if all was not lost? What if life simply got in the way of them coming back to you? To answer this question and keep you top of mind, we created follow-ups.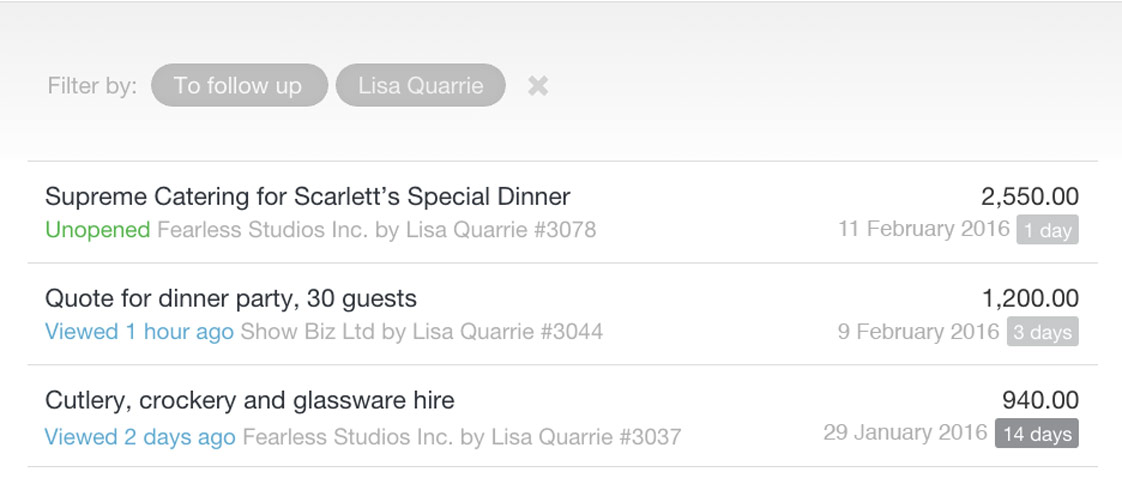 Happiness is found beyond the first contact
What happens after the first date can make all the difference to your relationship. All the world's leading salespeople know that persistence pays. You don't have to come across like a freaky stalker. But everyone loves to feel wanted. Letting them know you're interested in them and their needs is really easy with Quotient.
Follow-ups help automate your new business goals and shows you value your relationships. You're a professional who follows through!
Tailor follow-ups to suit your approach
Your Quotient Dashboard will magically present you with a list of quotes to follow up. We've set different rules of engagement for when to follow up your quotes awaiting acceptance. There's a default email message ready for each occasion:
First follow-up: 3 days after it was first sent OR if unopened after 12 hours.
Second follow-up: 14 days after it was first sent.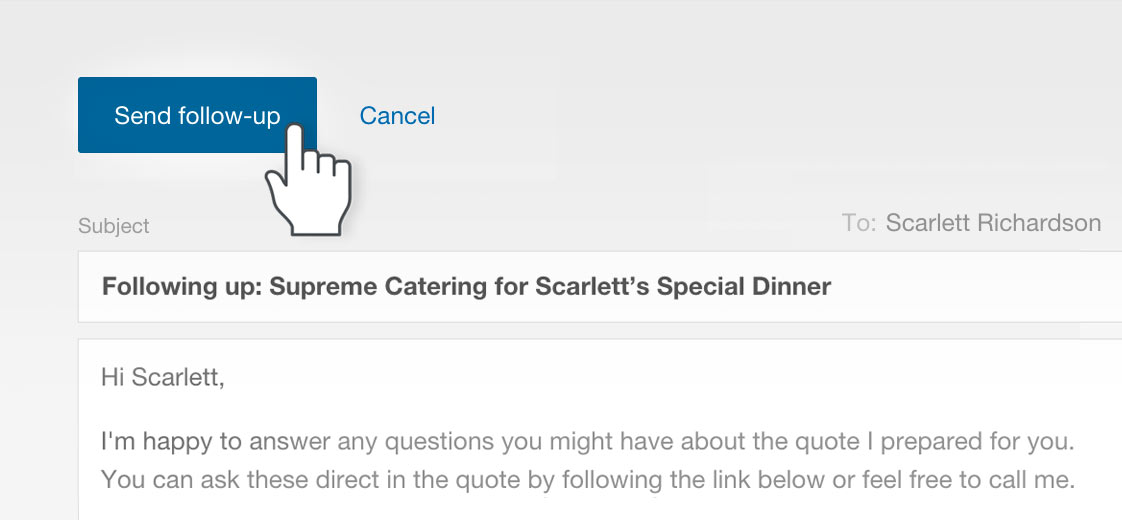 Follow-ups are on by default for everyone
You'll see any pending follow-ups on your Dashboard now. Simply click through to view each quote that requires action. You can then edit the default email message before sending or you can dismiss the message to remove it from your Dashboard. You can then manually follow up a quote anytime from inside the quote under 'Actions'.
To adjust the first and second follow-up frequency you can do this in Settings > Follow-ups. To adjust the default wording for all follow-up emails go to Settings > Customer emails.
Use Quotient follow-ups to build better relationships
Quotient exists to help you start and foster great relationships with your customers. Follow-ups is a perfect way to continue your conversations. Once you see the power of automated emails, have a look at our Mailchimp integration to go to the next level.
Try follow-ups and watch your customer love grow. Feel free to share your relationship success stories.
Quotient