We're thrilled to announce the latest release of Quotient, which comes with eSignatures and enhanced acceptance features. Say hello to a more streamlined and efficient acceptance process that will make life easier for you and your customers.
eSignature – option to draw
When the new 'eSignature' option is enabled your quote recipients will be required to draw their signature to accept…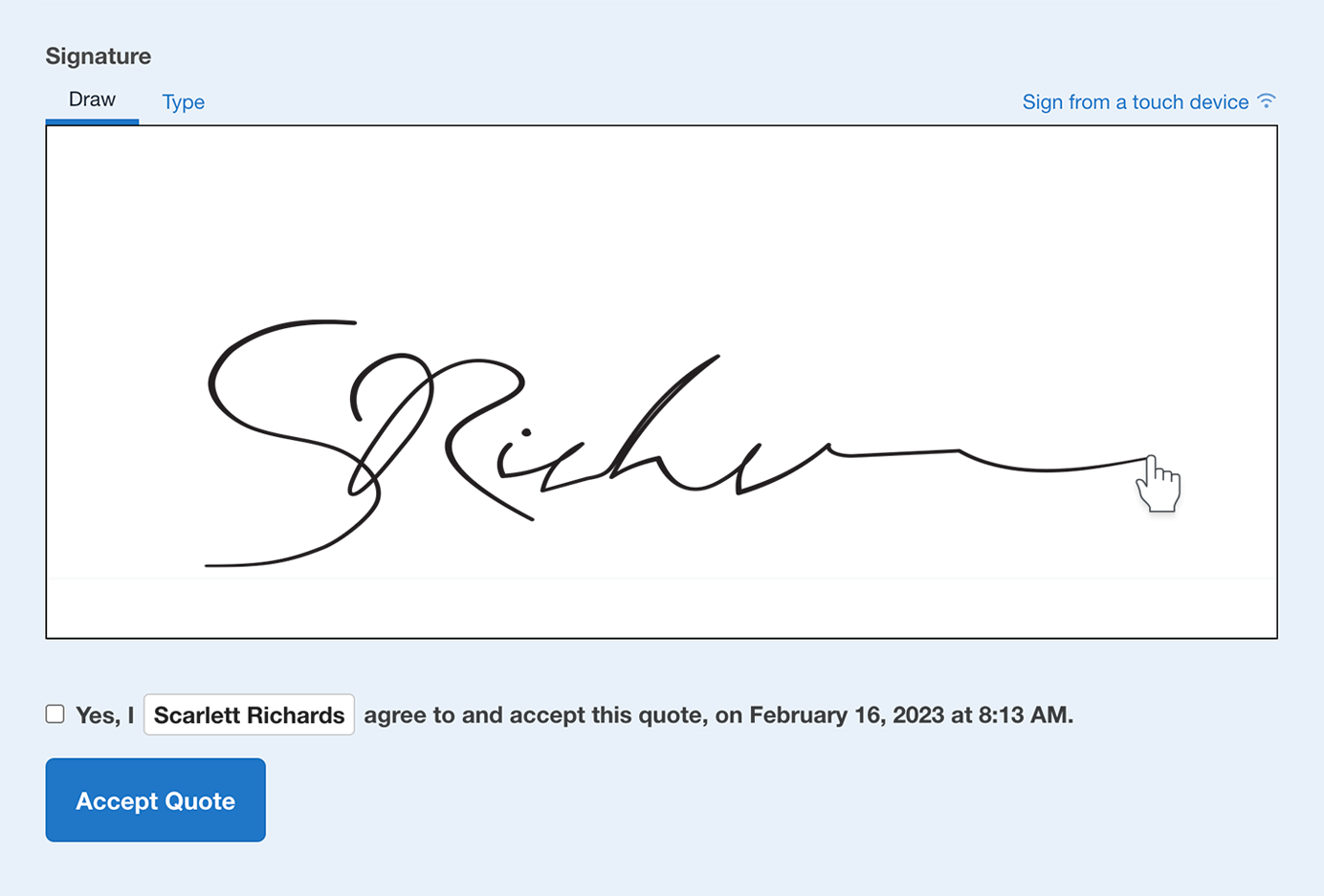 Or… type their name

Sign with ease from a touch device
Signing documents with a mouse on a desktop can be a hassle. That's why Quotient's new touch device feature makes signing easier and more convenient than ever before. Customers can simply click the "Sign from a touch device" button. They'll be guided through a simple set of instructions and their signature will be captured and automatically added to the quote on their desktop.

New ability to update name before accepting
The person accepting the quote can now update their name if it's displayed incorrectly. This is helpful if the recipient forwards the quote to someone else to accept.

New Settings – for Quote Acceptance
We've added some flexibility for what appears on the quote acceptance form.
Choose a simple acceptance statement or a statement with checkbox: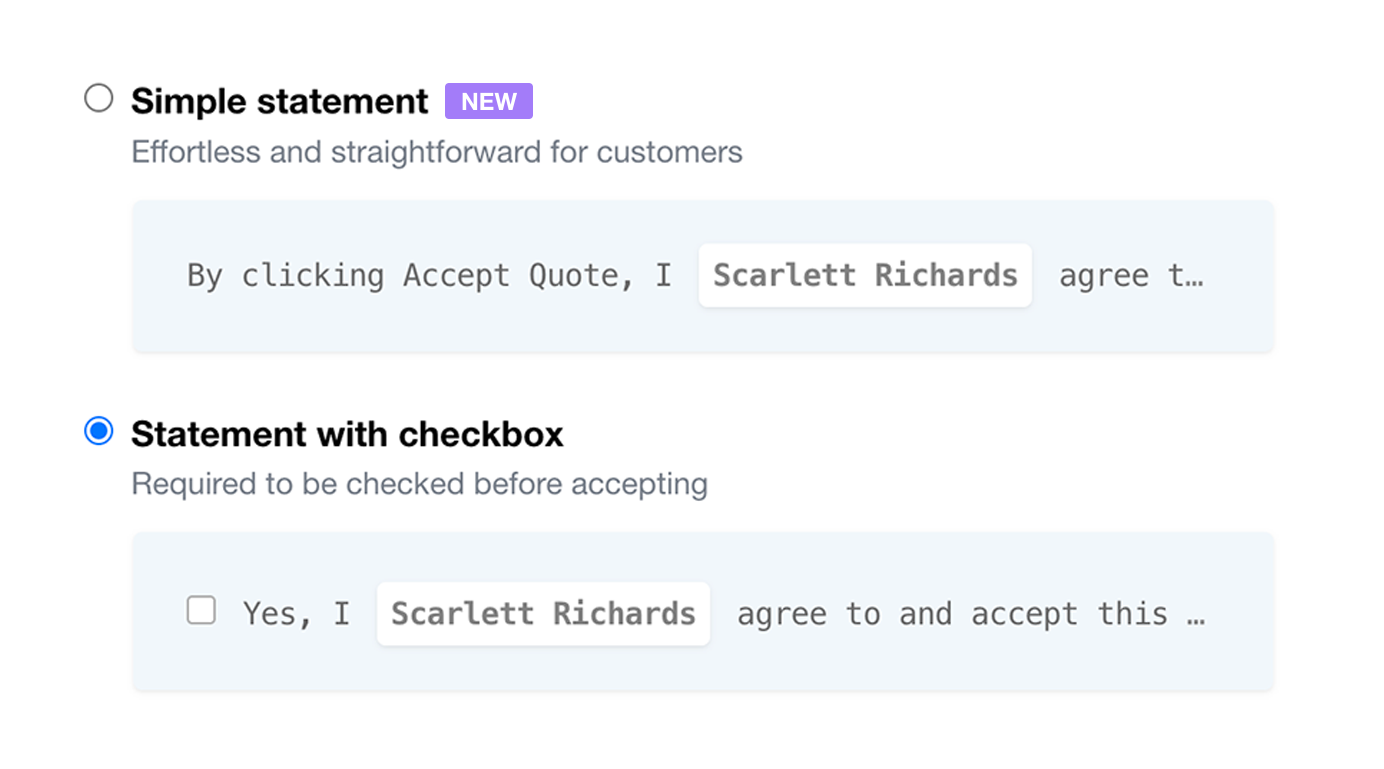 Optional Acceptance Fields:

You can configure these options in Account Settings > Layout, Contact Info, Acceptance. Any changes made here will affect all existing quotes (those awaiting acceptance) and all new quotes – but not quotes that have already been accepted.
We hope you enjoy these updates. For full details about all the recent updates, see the Release Notes.