Today we've released a range of exciting updates: improved Private Notes, new filtering options for Quotes on your Dashboard, and new Quote status options to help your workflow. To find out more, read on!
Improved Private Notes – now included on Draft Quotes
Private Notes now have a proper home up in the top section above the Quote, meaning they're no longer part of Questions & Answers (which used to get confusing).
You can now add Private Notes to Draft Quotes, and you can also @mention one or more of your team to keep them in the loop.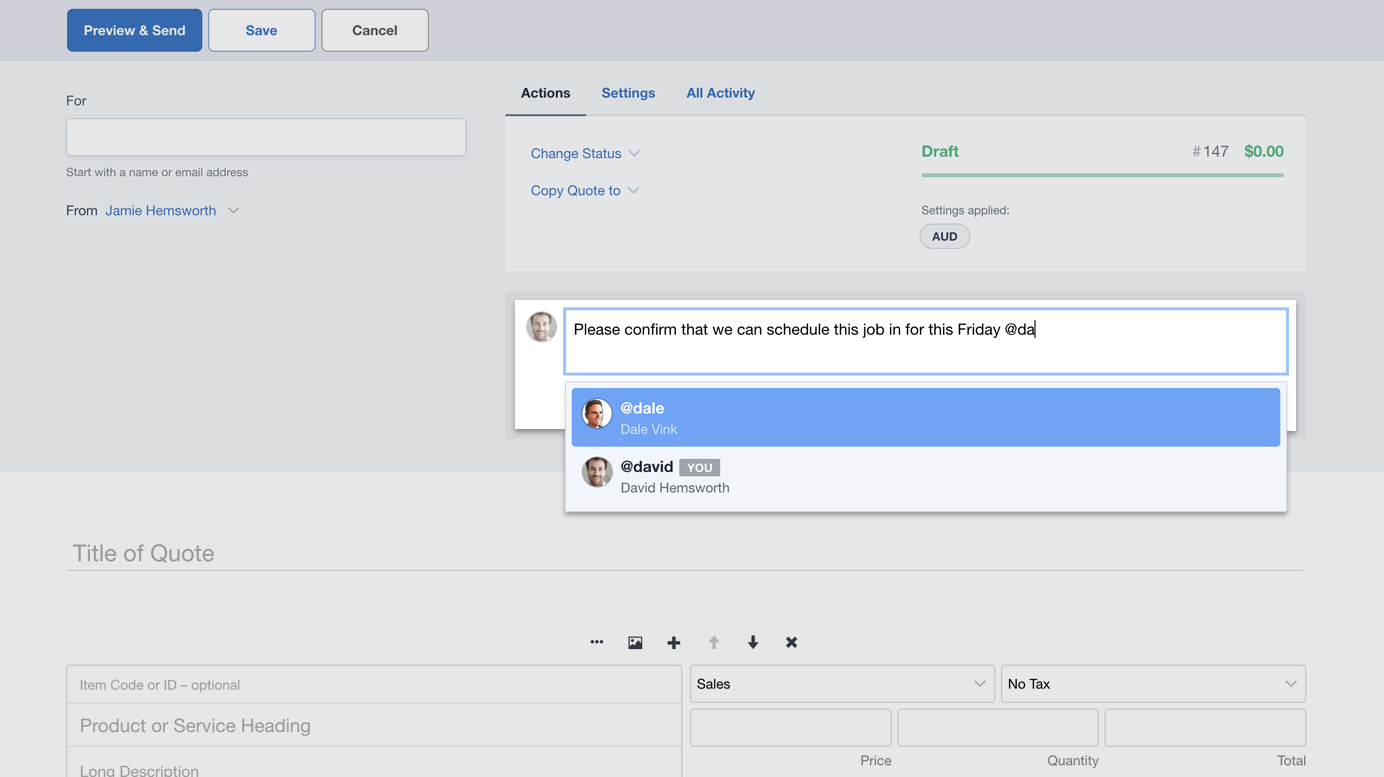 New Dashboard filter: We / Me
If you work as part of a team, you can now filter Quotes on your Dashboard by 'We' or 'Me'. The 'We' will display Quotes by everyone in your team, and the 'Me' will display just your Quotes – allowing you to focus on… just your Quotes.
A new place for 'Actions'
The new and improved 'Actions' makes it easier to perform common tasks and change the status of your Quotes. (If you can't find an old 'Action', you can find it here).
We've also updated the statuses you can choose from:
You can now 'Complete' an Accepted Quote when the work is done, and 'Dismiss' a Declined Quote (we called this 'Archive' previously).
A completely new optional status, 'Waiting', has been added for when things are on hold, helping you stay focused on the Quotes that need your attention.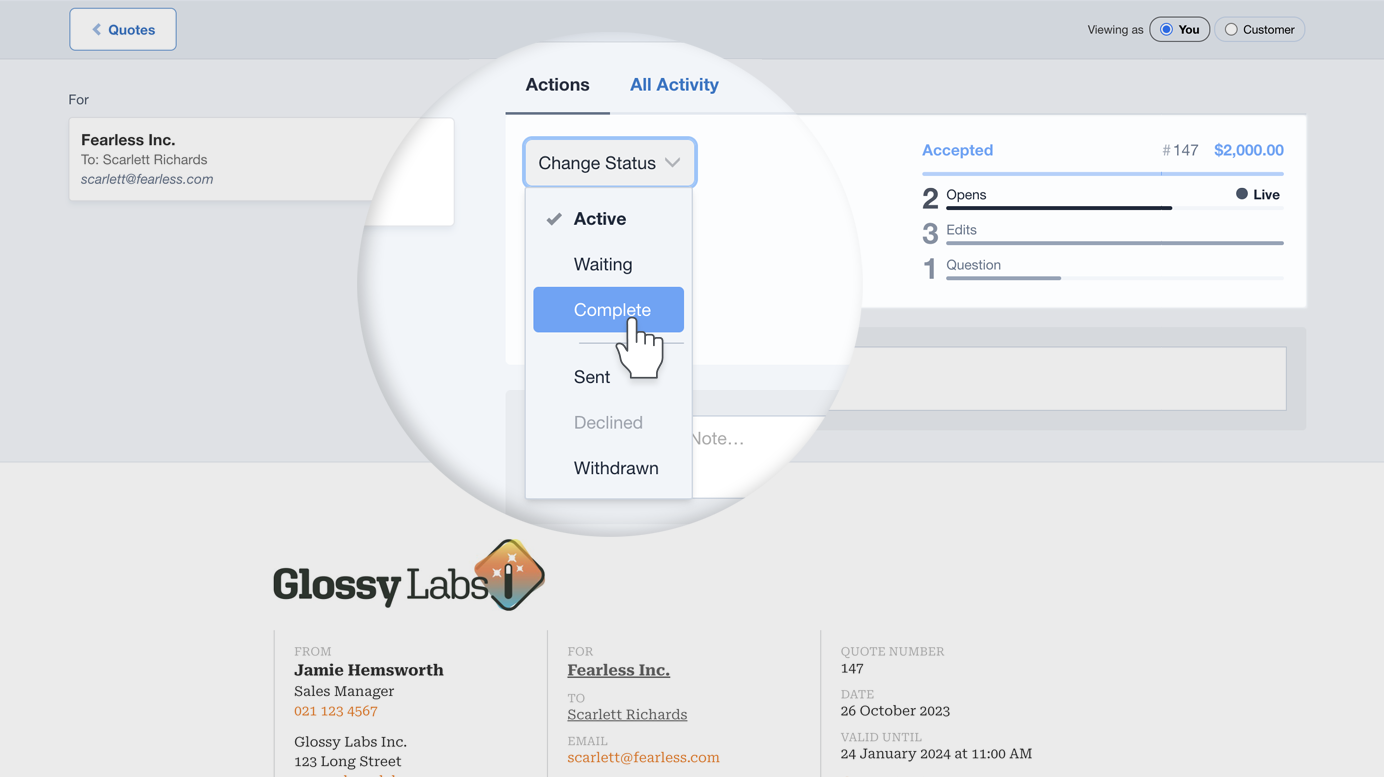 Settings has a new home
In addition, you'll see at a glance any changes to your Quote Settings back under 'Actions' (that differ from the Account Settings).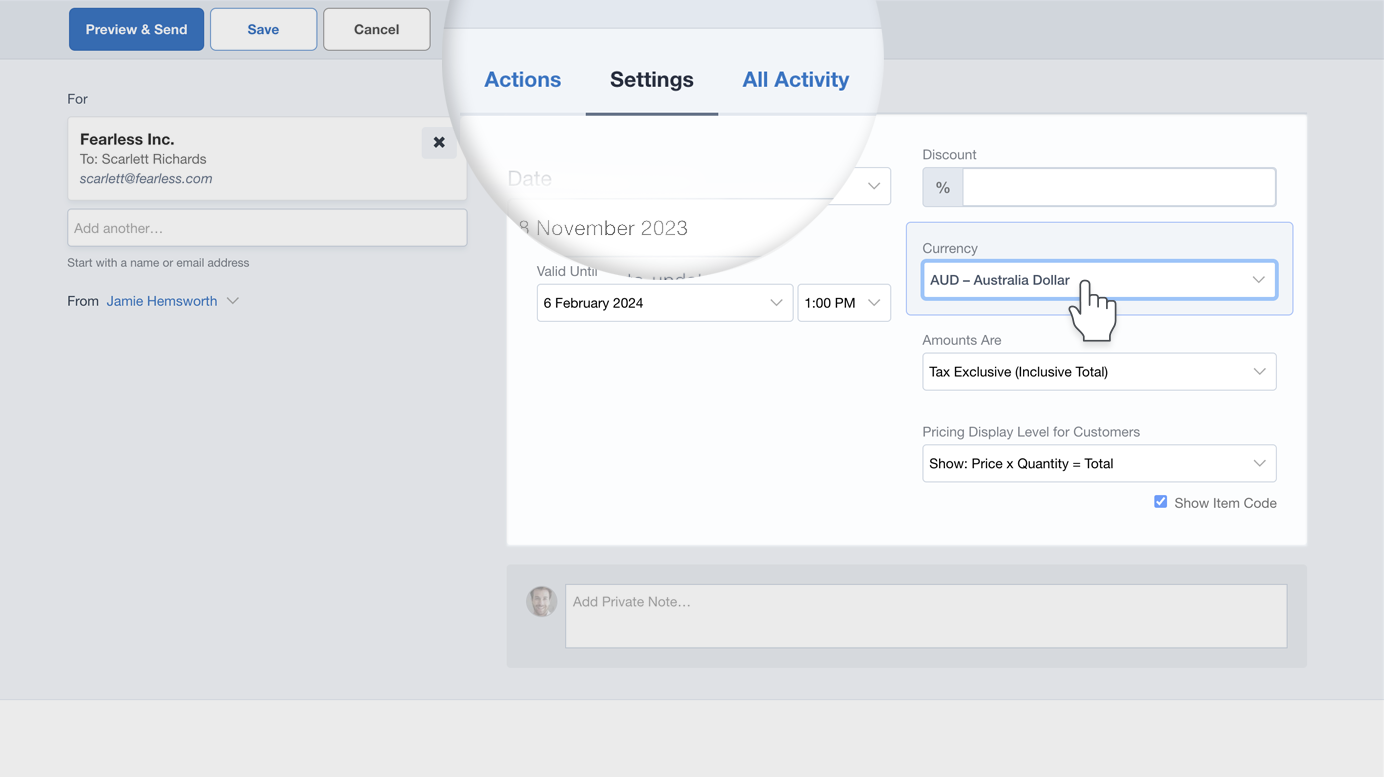 See any Unanswered Questions at a glance
You'll now see a handy label when a question needs answering. These labels will appear on the Dashboard and on Quotes. They'll disappear when the question gets answered or dismissed.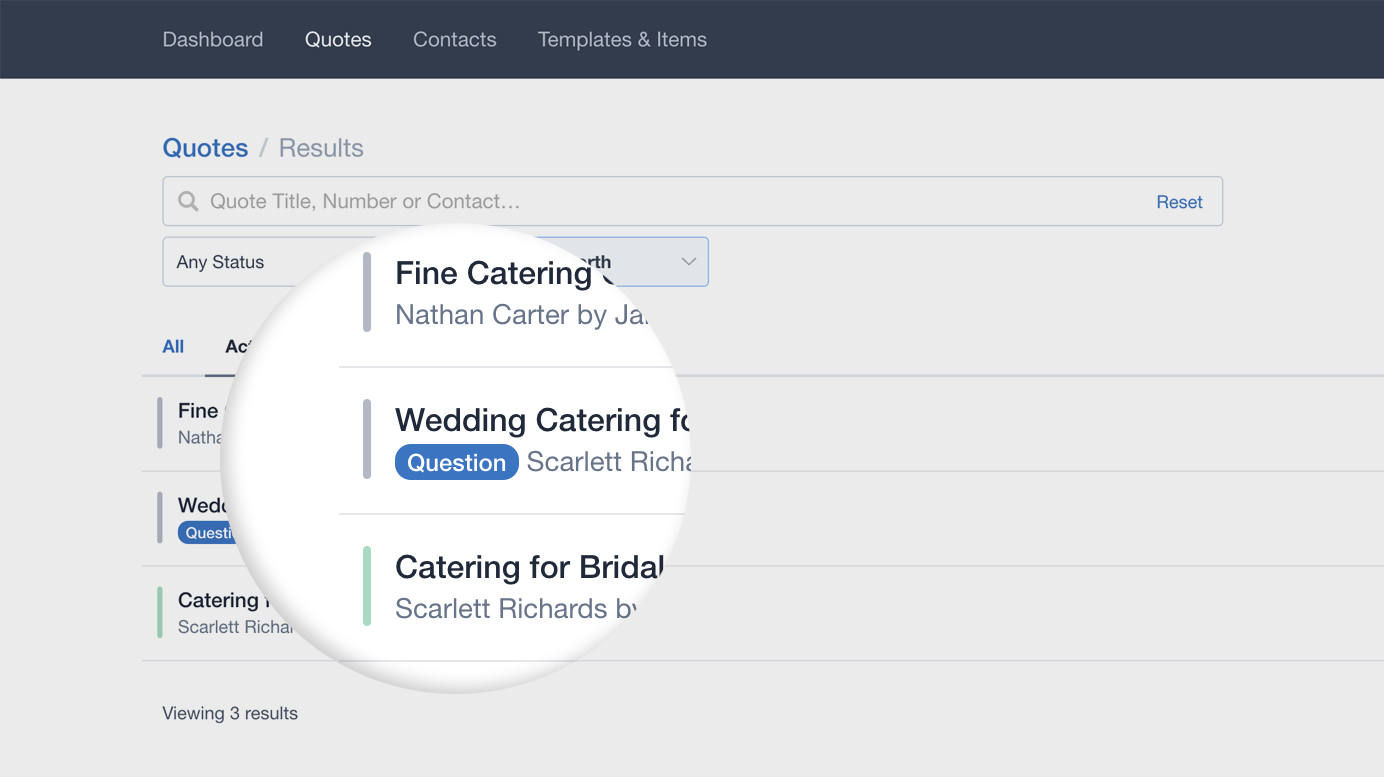 We hope you enjoy these updates. See the Release Notes for a full list of changes and updates. As always, feel free to get in touch if there's anything we can help with.