We are excited to announce that earlier this week we hit a new high. There are now over 1000 smart businesses around the world using Quotient to streamline their quoting process and get more quotes accepted than ever before. This also translates into a few thousand happy quote authors who now find quoting to be easy and enjoyable.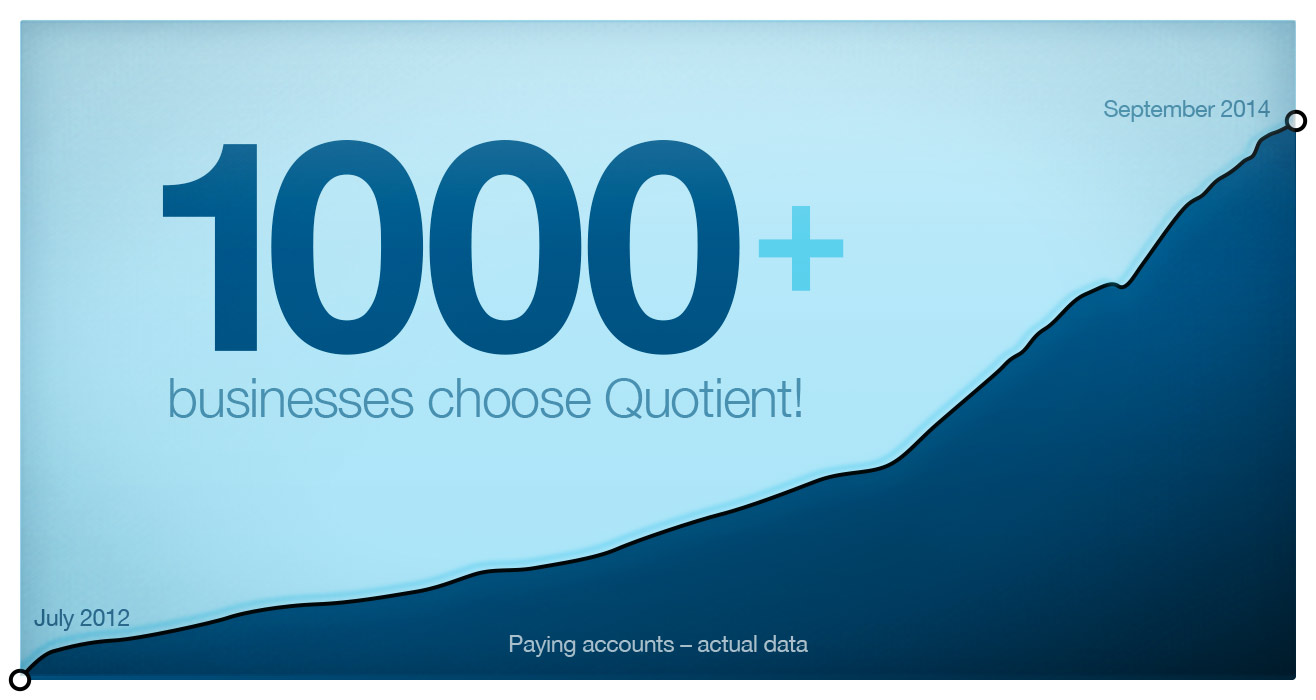 A special thanks to our wonderful customers
Whether you have just come on board this week or started out on this journey with us back in 2012 – to you we say a mighty big "THANK YOU!".
We are humbled when you tell other people about Quotient and we are grateful for your support by way of the monthly subscription fee, as this helps us grow a sustainable business. We love hearing about how Quotient has transformed your business – this is what really fuels us! And of course we appreciate your feedback, as we strive to make Quotient the best quoting software in the world for small businesses.
And we're only just getting started
It sounds cliché, but we feel like we're only just getting started. We have achieved a lot since we first launched, like building a scalable hosting stack on the world-class AWS platform. We constantly challenge how things are done as we continue to develop Quotient and roll out new features – of which there is plenty more goodness in the pipeline.
Please feel free to spread the Quotient love on Twitter, our new Facebook page or on the comments below.
Thanks again!