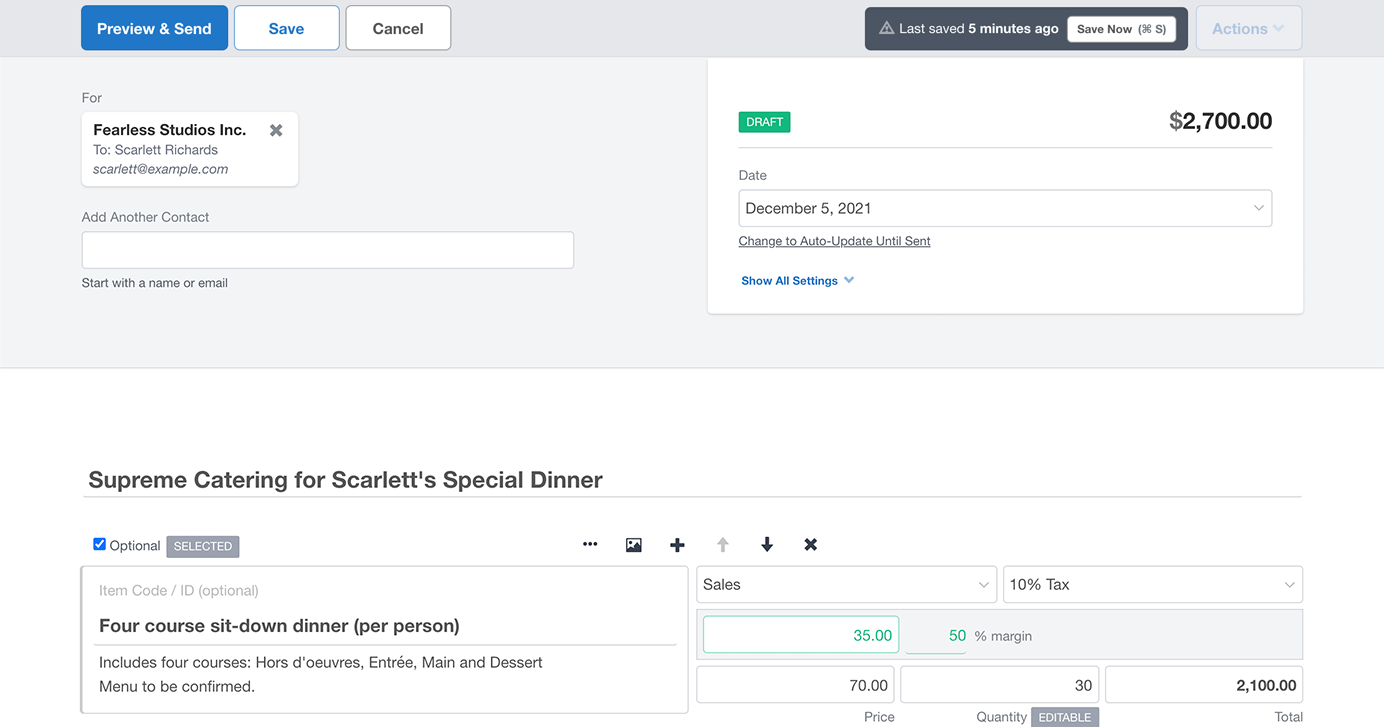 The Quote Edit screen is arguably the most important screen within Quotient. It's certainly the most active. So with that in mind, we're excited to bring you these updates.
We've fined-tuned many areas of this screen, from the floating Save/Menu Bar, to a redesign of the different Quote Settings – which only display if a setting on the Quote is different from your Quote Defaults.
When adding new Items, you'll notice how the focused field will now be positioned in the middle of the screen. This should reduce the amount of scrolling you'll need to do while building a Quote.
Now when you hit 'Save' you'll be taken back to the Dashboard. You can use the keyboard shortcut Ctrl S (Windows) or ⌘ S (Mac) to save and continue editing, or if you haven't saved for 5 minutes you'll be prompted with a 'Save Now' button, which will also allow you to continue editing.
Once you're done editing, the process for sending a Quote has been streamlined for ease and speed, and now the email message is combined with the Quote Preview step.
Here we'll drill down into some of the featured updates…
Duplicate Items
From under the + (add) button you can now duplicate an Item. Once you've duplicated an Item, a new Item will appear directly below with all of the details from the original Item, where you can then adjust these details as needed.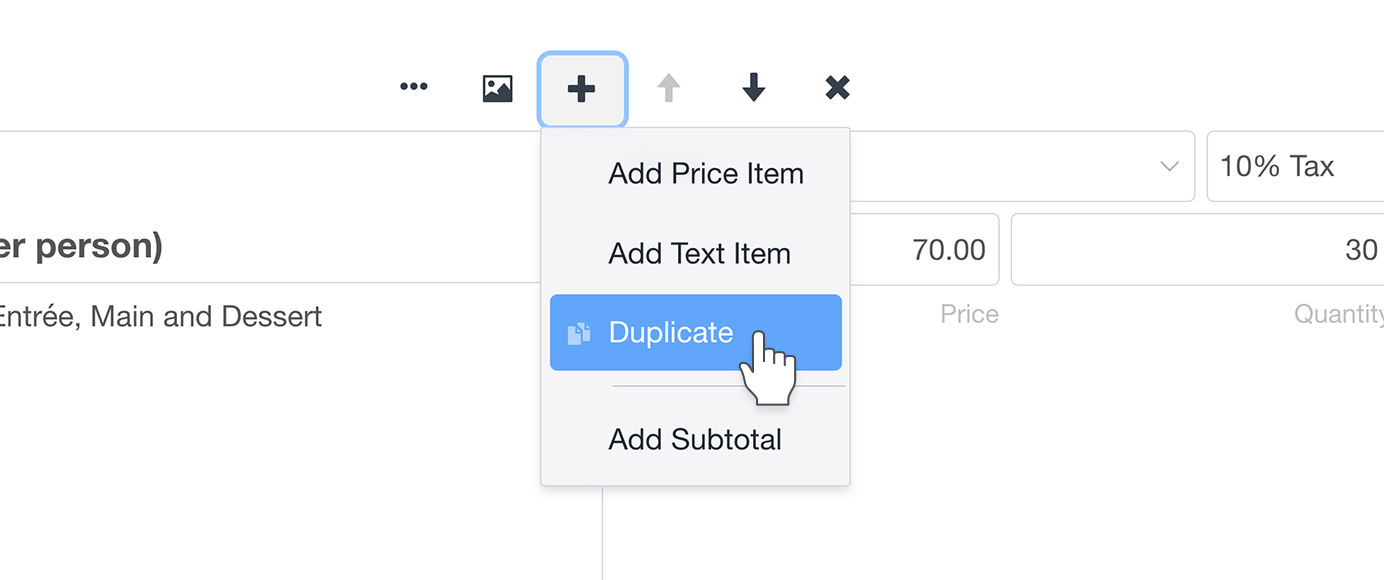 Adjustable Margin %
You can now adjust the margin percentage when editing a Price Item. Editing this allows you to maintain a clean margin percentage and have the Unit Price update.

Calendar Date Picker
There's a new Calendar Date Picker for the Valid Until Date and the Quote Date. No more manually entering numbers in as a formatted date. There's also the option to not display time (Hours and Minutes) alongside the Valid Until Date – this can be configured in Account Settings > Quote Defaults.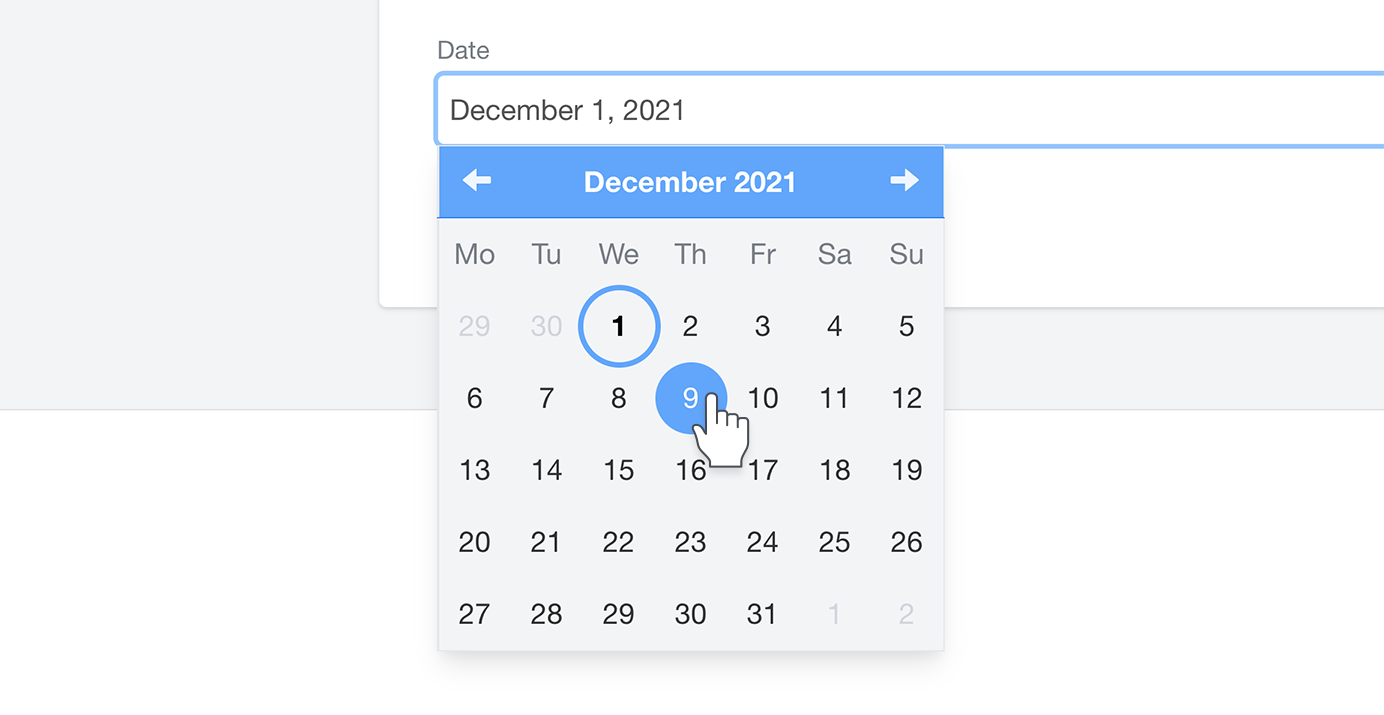 Primary Contact
If you have multiple contacts on a Quote, you can now make one of them the Primary Contact. It's also now clearer who the Quote is "for" (whether that be an individual Person or a Company), and this is more inline with what's displayed on the Quote.
We hope you enjoy these updates to the Quote Edit screen. There are a range of other updates throughout Quotient, which you can read about in this blog post.