Last night we put on our favourite shirts and headed to the Deloitte Fast 50 celebration party in Hamilton, New Zealand, where we were named winner of the Deloitte Fast 50 Rising Star category for the Central North Island! Woohoo!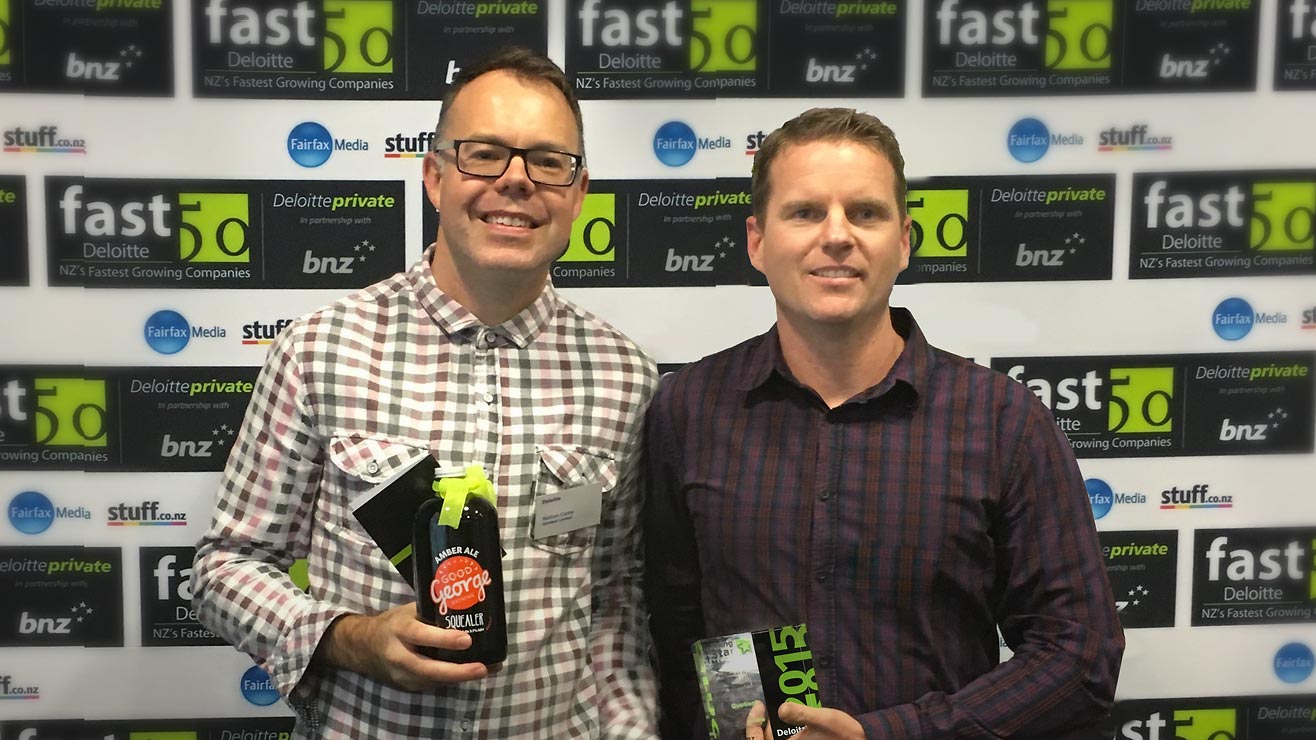 Rewind a little bit to August, when Deloitte invited us to pitch Quotient to a panel of their judges. Like most developers, public speaking isn't second nature; to be honest, we were pretty terrified. But Eleanor Roosevelt once said, "Do something that scares you every day." So with those wise words ringing in our ears, we were outside our comfort zone, doing our best impression of cool trying to impress the judges. We somehow pulled it off.
When we were asked why we do what we do, we said something like, "We're passionate about doing good work. It's a bonus when we hear how Quotient saves time and makes lots of money for thousands of businesses around the world every day."
Our customers and partners make what we do possible. A big THANK YOU to you; you're awesome. We couldn't do it without you!
The validation we receive every month from our customers is all we need. But this Deloitte Fast 50 award is pretty special too. So a big thanks to Deloitte and BNZ for this great experience. Thank you also to everyone who encouraged us with these awards. And congratulations to all the other regional winners.
Along with the obvious kudos that comes from winning, we're receiving a Deloitte growth strategy review, and next month we're off to the Festival of Fast Growth. Then we're at the Deloitte Fast 50 national awards night in Auckland, where we'll take a shot at the national title and rub shoulders with some of the best businesses in the country. Good times!