Optional items have long been a popular choice on Quotient quotes. It's great to give customers the choice, especially when it increases the total price. It's the classic, "would you like fries with that?". Even if they don't take up the offer, at least they'll appreciate the extra thought. It might even be the edge you need over your competitors. On top of that, these options can often be where the profit lies, so it's great for business!
Well, from now on, we're upsizing your quotes with multiple choice items! You can now nominate a group of items where your customer may choose one option only out of the group.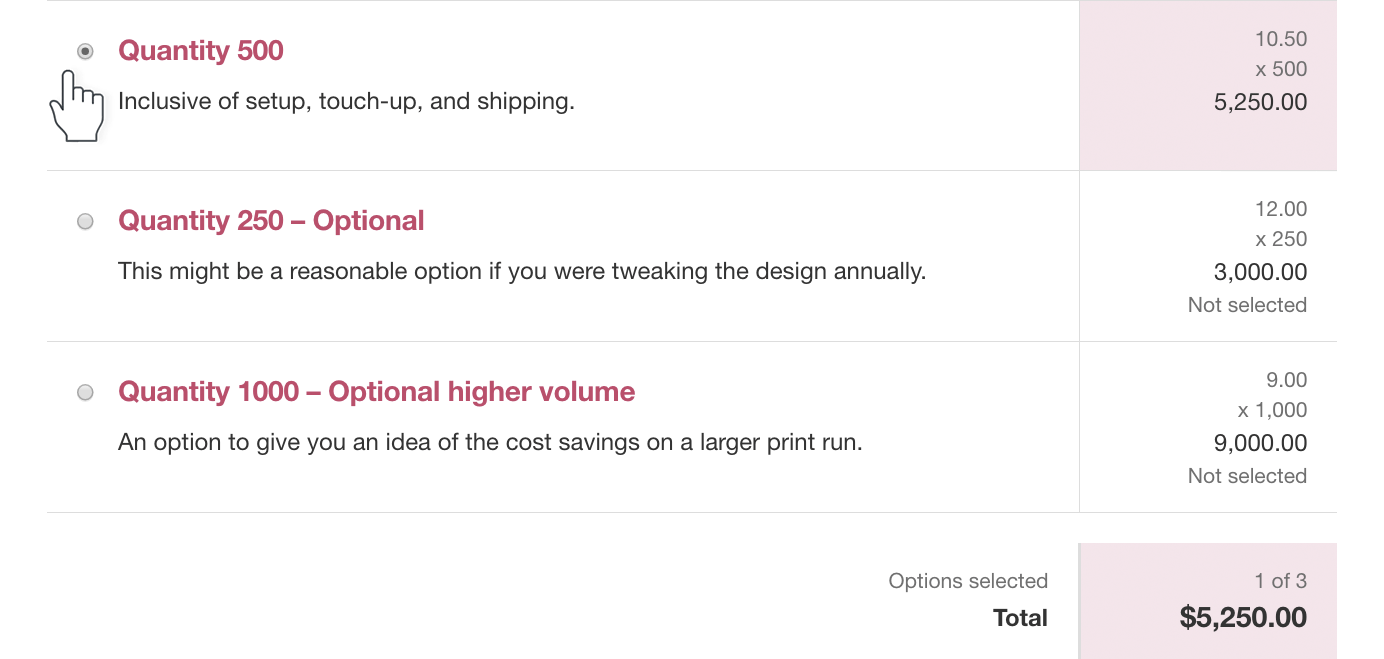 Multiple choice items are easy to create
When editing an item you can apply multiple choice under 'Options'. A group is automatically defined when multiple choice items are stacked on top of each other.
A group can be split by inserting either a subtotal or a text item, allowing you to have many groups of multiple choice items on your quote.
Real-world examples
Have a play around with these quote examples to get a feel for how multiple choice options work: choose a desired quantity and select your ideal accounting package.