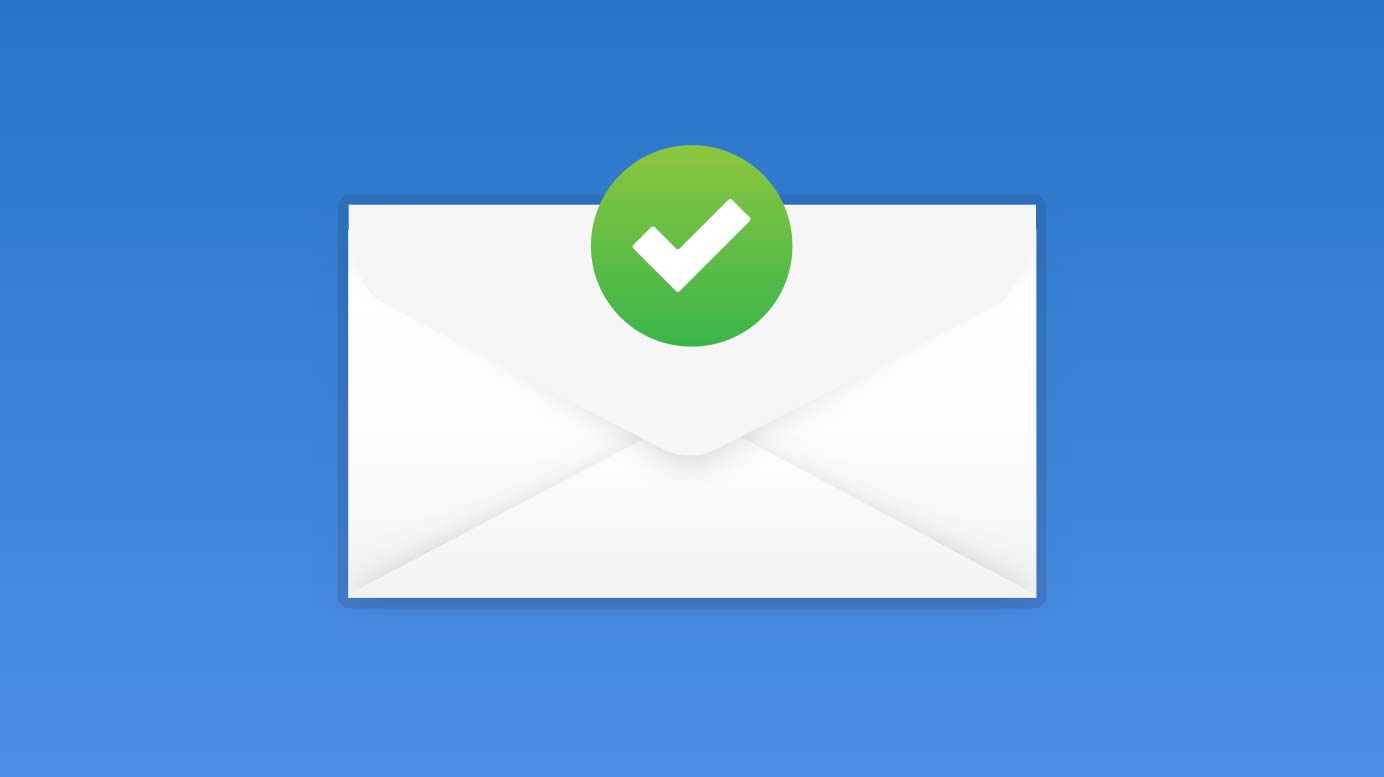 The never ending quest to improve email deliverability
We recently made some important changes to the way Quotient sends email to your customers. We've upgraded the email platform, made some behind-the-scenes enhancements, and made 'Custom Domains for Email' more robust – all to ensure your quote emails land directly in your customer's inboxes.
Send quote emails from your own email address
If the email address you use for Quotient is associated with a domain name that you (or your company) owns, you can configure Quotient to send emails from this email address. This provides a more professional and familiar look to your customers. Spot the difference here...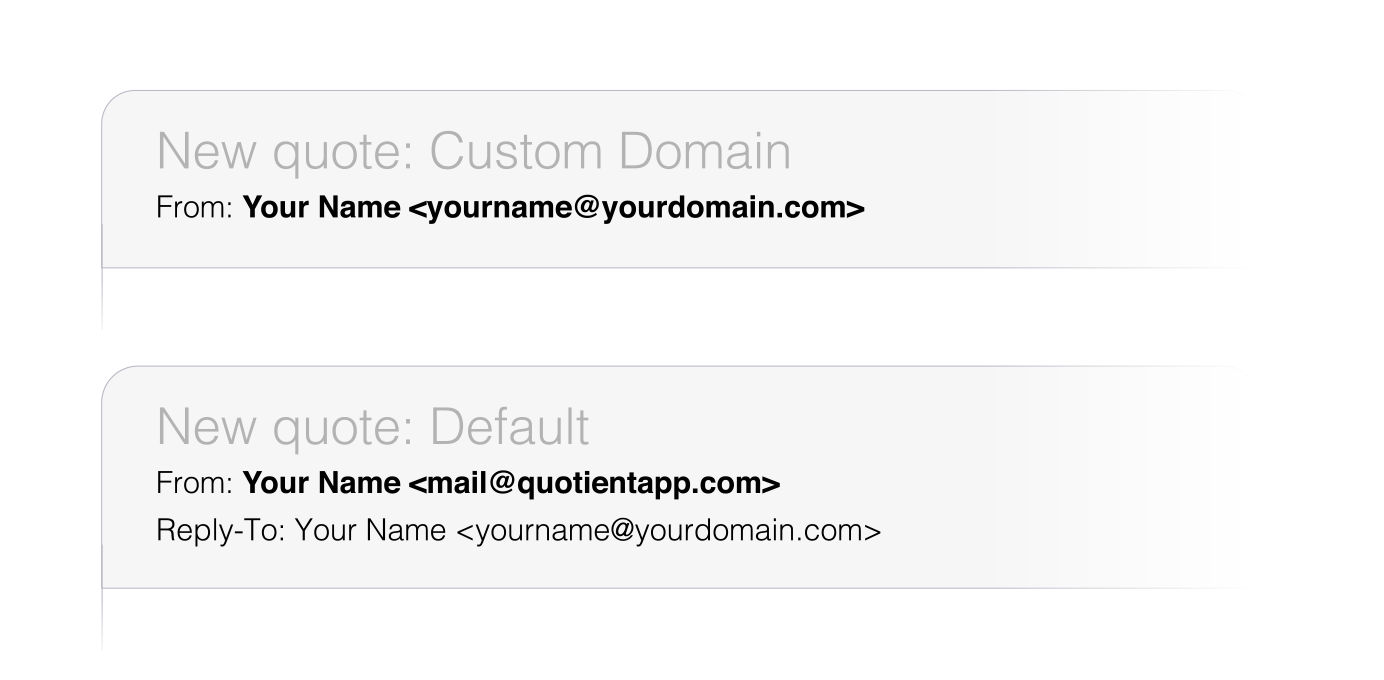 Authenticate your domain name
So that Quotient can legitimately send email "from" your email address, and not be picked up as spam or phishing emails, you will just need to authenticate your domain by adding some unique CNAME, TXT and MX records. Domain authentication also allows you to align your domain to Domain-based Message Authentication, Reporting & Conformance (DMARC).
In non-geek talk… if your domain is authenticated, this tells your recipients that you allow Quotient to send your quote emails from your own domain.
FAQ
Can anyone authenticate their domain?
Yes, so long as your email address is not a public ISP type email address, like gmail.com or hotmail.com, then you should be able to authenticate your domain and use Custom Domains for Email.
You'll need to access your domain's DNS admin, with the ability to create new CNAME, TXT and MX records. If this sounds scary or is out of your depth you may need to get your IT people to handle this.
I don't have any IT people, how do I know where my DNS admin is?
Your DNS admin is likely to be with the same service who registered your domain name, or who hosts your website.
A good place to start is with MX Toolbox's DNS Lookup. Enter your domain name, and your DNS hosting provider should be revealed in the gray box underneath the results.
Will this affect any existing SPF and MX records on my domain?
No, not if you follow the instructions carefully. You will be advised to create these records as NEW records on a separate subdomain i.e. quotient-mail.yourdomain.com, which won't affect any of your existing records. Please don't replace your existing MX records, as you will break something!
Do I actually need Custom Domains for Email?
No, not unless you really want your emails to come "from" your email address. Using the default and having emails come from @quotientapp.com is perfectly fine, and these emails are still authenticated, meaning they'll pass DKIM and DMARC requirements.
Is there an additional cost?
Yes, there's an additional monthly fee to have Custom Domains for Email enabled. The pricing is outlined here Account Settings > Add-ons > Custom Domains for Email.
Getting started with Custom Domains for Email
Go to Account Settings > Add-ons > Custom Domains for Email to begin the setup and to access the details required for the new DNS records.
Once your domain name has been authenticated, you may also need to verify your email with Quotient. To do this, just hit the 'Send Verification Email' button for yourself and your fellow Team Members.
Learn more in this Help Article: Send customer emails from my own email address. If you have any questions or need help, we'd love to hear from you!