Today we've added more functionality to Quotient, making it more of a daily workhorse for your business. Now you and your customers can add files and images to your quote Q&A section, your accepted quotes now capture a Digital Fingerprint, and we've added a simple calculator to all quote number fields. Let's take a closer look.
Add files and images when discussing the quote
Previously you could only add images and files to quote items. Now you can include these in the Q&A section of your quote and in your private notes too. Even better, customers can add their own files and images too so that everyone's on the same page.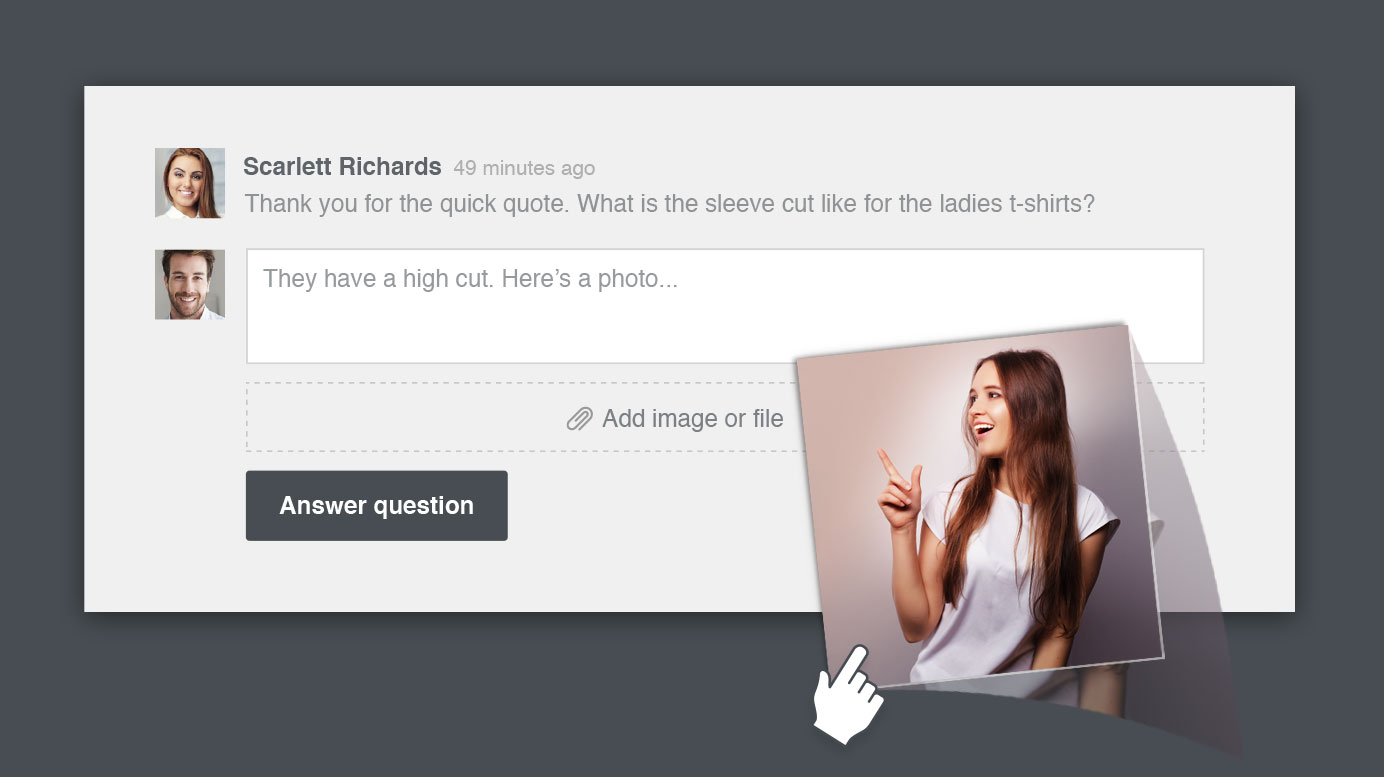 This is great when both parties need to see what needs doing or any extra files to do with a job. As an example, designers may want to attach artwork during a project. But we're sure you can think of many ways this would be beneficial in your own business.
BONUS: If you need to edit a typo or update or delete an image or file, you can now do this easily.
We love feedback so let us know what you think of these updates.